Whatever material or project, ELKAYAM has been designing, building and supplying screens and feeders of all types for decades. Attention to every engineering detail and advanced design concepts ensure sturdy, long-lasting and ultra-reliable plant, requiring minimum maintenance and giving reliable full specification output.
ELKAYAM –  BUILT TO MATCH YOUR NEEDS 
Today, ELKAYAM produces all known types of screens and feeders for high grade production in quarries and industrial installations – everywhere in fact where grading and conveying are part of normal production, from the smallest to the very largest of installations, under a credo of high standards and specifications which ELKAYAM has set itself to meet.
Vibrating Screens
EL vibrating screens are able to segregate a wide range of bulk materials in sizes ranging from 0-250 mm. The product range caters for all applications, i.e. material classification, working character of the material, different capacities and screening quality. The screens are produced in line with international standards. The quality of steel, accurate production, stress relief process and NDT inspection, ensure that the product will last for years. ELKAYAM Industries design and produce all the accessories that enable perfect coordination between the screen system and the components of the processing plant.
TRANSMISSION UNIT
There are three variations:
 Universal drive shaft (direct) for the 950 r.p.m. screen.

  'V' belt drive pulleys, enabling a wide range of speeds.

Combination of 'V' belts with universal drive shaft.
The simplification of the transmission unit, ease of maintenance and reliable operation are the main features guiding us to a good design. Oscillation of the screen can be adjusted by adding or removing the weights, or by rotation of the weights relative to each other.
WASHING SYSTEM
EL screens can be supplied with a built-in washing system. The system is made up of a series of pipes across the screen for each deck. Each pipe is fitted with special sprays for the best result.
ELS SCREENS
This type of screen is especially designed for screening sand and fine materials. The bottom deck consists of wires that allow the screen to work in high relative humidity. The principle of operation is based on forced oscillation with static bearings, which create the highest acceleration for giving the best cleaning process.
ELH SCREENS
Heavy-duty type screens are able to handle large aggregate sizes, most commonly used after primary crushing of material.
Rotating Screens
All replaceable screen sections with minimum disruption
Chain or direct drive systems
Easy access for cleaning and maintenance
Various internal drum options including bag rippers, spiral feed etc.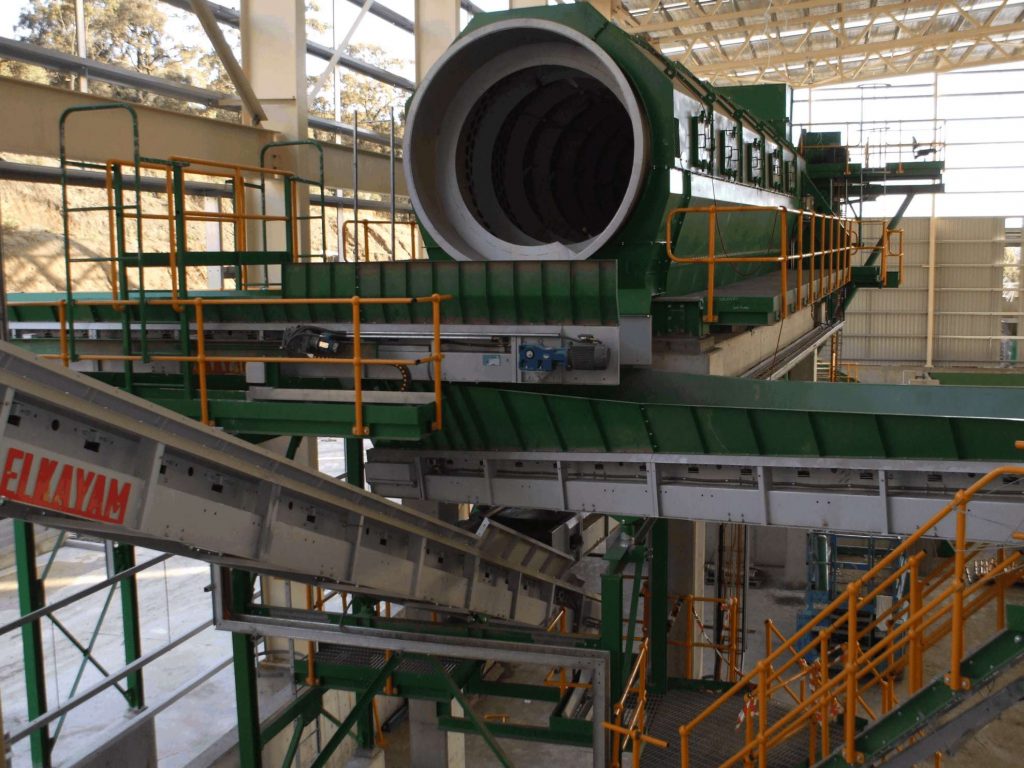 Grizzly Screens
Extremely robust construction for extreme conditions where required.
Replaceable grizzly elements.
Multiple drive options.
Advanced internal shaft actuation systemMatched damping system.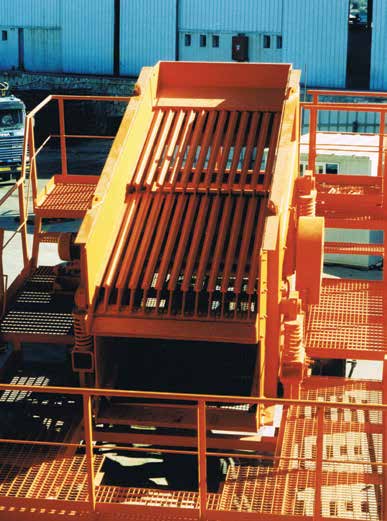 Primary and Grizzly Feeders
Replaceable wear plates
Modular assembly for ease of maintenance
Multiple actuator options
Rugged extreme service construction
Vibrating Feeders – EVF Range
Feeders are designed for feeding crushers and dosing
and grading materials
Process rate controlled for integrated feeding systems
Fully stress relieved construction
VFH – for high output and coarse grain
VFL – for fine products and processing